With the new administration, the Justice Department is now reinstating an old program that allowed local law enforcement to confiscate goods of suspected criminals. Law enforcement will also have the right to keep or sell the goods and use the funds for their operations.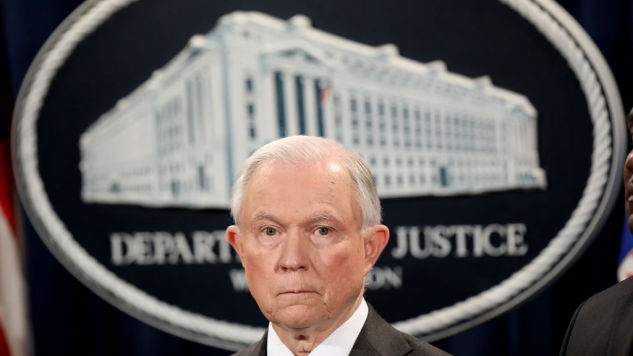 At the surface, it may seem acceptable for criminals to have a property that was purchased with dirty money liquidated to help the local community. In reality, it can also be abused to simply steal property as law enforcement only needs suspicion or association to confiscate.
Attorney General Eric Holder from the previous administration had gotten rid of the program allowing confiscation without criminal convictions. This had ultimately led to corrupt officers needing to go through the proper legal channels to confiscate goods and ultimately had thwarted theft. It was still allowed to a certain degree when there were major threats to public safety.
Most state laws have their own rules regarding property seizure and most of them are so strict that it is difficult to do it without conviction. Thanks to the forfeiture sharing program, police can bypass state law and go right for the property. They can keep 80 percent of the proceeds and the federal government keeps their 20 percent cut.
Abuse Of Power?
The ACLU is already panicking about the possibility of this program being abused like it was before under the Bush administration. They claim that forfeiture in the first place is a violation of our rights and it is especially abusive when it is done without prosecution.
For example, Rhonda Cox had her vehicle taken by the police when it was suspected that stolen parts were used to repair it. In this case, the law enforcement used a policy that is supposed to take down drug kingpins and threats to national security but instead used it to make a few thousand dollars in revenue.
Since the new Attorney General Sessions is a supporter of the War on Drugs, it is suspected that the confiscation program will be used two-fold. The Attorney General assures us that there are safeguards to prevent abuse, but it was not the case when used previously.
Besides, the majority of the general public is against seizure of property without a prosecution. It is also hypocritical that Sessions claims to support states rights in most cases but is fine with overriding state seizure laws when it is convenient.
Videos About Law: