A federal judge ruled that former Sheriff Joe Arpaio was guilty of criminal contempt earlier this week. Arpaio had once referred to himself as America's toughest sheriff and was known for his over-the-edge tactics. He served as the Sheriff of Maricopa County in Arizona for several years. Arpaio was accused of contempt of continuing to do racial profiling by targeting immigrants in patrols. Judge Susan Bolton of the US District Court passed the verdict in court papers that were signed at the start of the week. Bolton noted that Arpaio was aware of the court order and the policy that detained immigrants should be turned over to federal immigration. The evidence that was presented showed that Arpaio had acted in utter disregard of the order. She wrote that he even went as far as making it public that he would continue to target immigrants racially. He had also abdicated his responsibility by refusing to follow the law.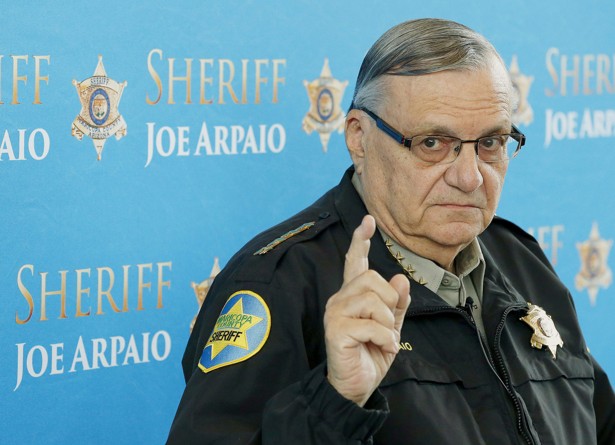 Arpaio is now 85 years-old. Arpaio mounted a defense saying that the order was not clear enough for him and that it was not his intention to violate it. His defense attorney blamed the lawman's former attorney for failing to represent him adequately. The attorney had failed to seek clarification from the judge or explain the order to the client. The federal prosecutors in the case argued that the defiance was done intentionally. They believed he did this because he felt that he could get away with it. He could be looking at six months in jail if he is found guilty. The sentencing is scheduled to be done in the first week of October.
Jack and Dennis Wilenchik are Arpaio's attorneys. They said that their client would appeal the verdict in favor of a jury trial. They said that Bolton had violated the Constitution by failing to read the verdict to Arpaio in court. They also believe that the verdict did not reflect the statements that were made by witnesses in the case. They added that a jury would have ruled in his favor, and that is why they are pushing for a jury trial. The former sheriff became involved in court cases when a class action law suit was filed against him for racial discrimination ten years ago. The group of Latinos that filed the lawsuit made allegations that the sheriff's policies were unconstitutional. Arpaio believes that the investigations by the Justice Department are a witch hunt and hold no value.
http://edition.cnn.com/2017/07/31/us/arpaio-found-guilty/index.html
Videos About Law: