Officials in the London High Court ruled that Tony Blair shouldn't be subjected to war crime charges over actions taken in the 2003 Iraq War. Previously, Iraqi general Abdulwaheed al-Rabbat sought to initiate a private war crimes prosecution against Mr. Blair, but that action has now been blocked.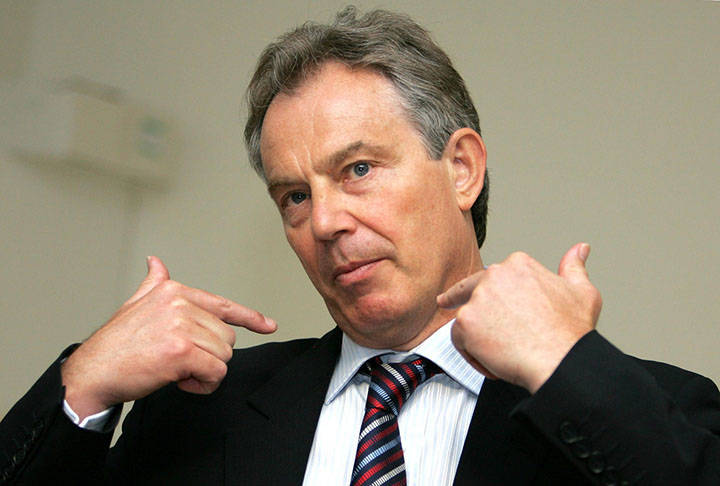 High Court Justices Say Tony Blair Hasn't Broken Any Laws
Lord Thomas of Cwmgiedd, who serves as the lord chief justice of the high court and senior judge, Justice Ouseley, have declared that there was no applicable law under which Tony Blair could be charged. The justices sought a crime of aggression in compliance with Rabbat's allegations, but nothing could be found.
In their statement, the two justices acknowledged the recent addition of a crime of aggression to international law, but added that there was no clause to allow for applying the law retroactively.
A Chilcot inquiry determined that the 2003 attack on Iraq was unprovoked and undermined the authority of the United Nations. As a result, the inquiry concluded Tony Blair should be prosecuted.
The purpose of that finding was to force former Prime Minister Tony Blair, former foreign secretary Jack Straw, and former attorney general Lord Goldsmith to answer for their actions in a court of law.
Michael Mansfield QC argues that a law against waging a war of aggression has been implied into English law since the 1940s. He explained that the law had been accepted, when then UK attorney general Sir Hartley Shawcross QC used the concept to prosecute Nazi war criminals at the Nuremberg trials.
In response, Attorney General Jeremy Wright QC argued that, until recently, the people of England and Wales were unfamiliar with the concept of a war of aggression law. In effect, Mr. Wright says that makes the desire to prosecute Mr. Blair a "hopeless" claim.
While the high court justices did admit that there should be an allowance for the prosecution of the crime of aggression, there currently isn't a domestic law of that nature. Instead, the high court left it up to the parliament to establish such a law.
Upon hearing this judgment, Imran Khan, solicitor for Abdulwaheed al-Rabbat, said the high court has indirectly granted immunity to English officials.
"As long as it fails to enact legislation which makes the crime of aggression a domestic criminal offense, any leader can act as he/she chooses knowing that whatever action they take, it can be taken with complete impunity," said Khan.
Meanwhile, other countries, including Kosovo, Germany, and Serbia, have enacted domestic laws governing war of aggression crimes.
Videos About Law: